Does Tesco Penicuik Face Closure?
Supermarket chain to close 43 stores across the UK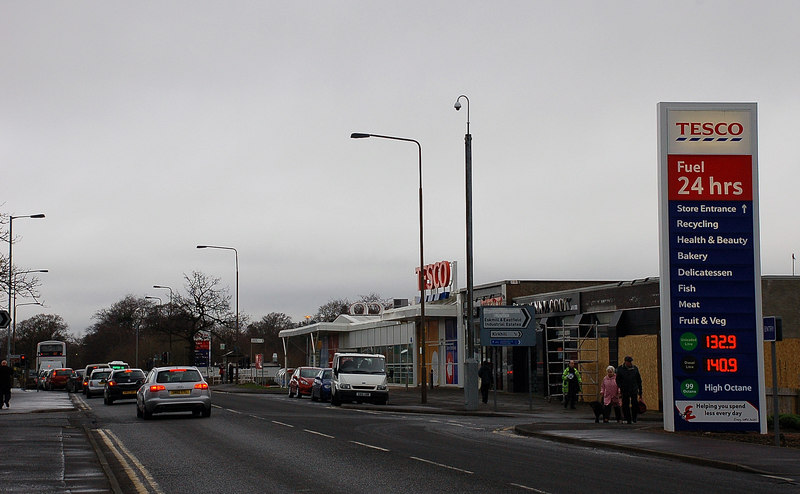 Ailing supermarket chain, Tesco, is to close 43 unprofitable stores, leading shoppers to ask, will our store be one of them?
Penicuik has been home to a Tesco Superstore since 2002, when the Scotmid Co-operative's Edinburgh Road branch was acquired by the rapidly expanding chain.
Since then, the store has been extended and renovated, offering the community a wide array of products within five to ten minutes walk of their house. However the branch has also scaled back since it's inauguration, having removed a customer cafe and a small Post Office Branch. It has also had to withstand fierce competition from new competitors Lidl and Asda, both of who opened new stores in the A701 corridor, pulling customers further from the branch, with promises of lower prices.
Despite this, Tesco's Penicuik store amasses around £19m in sales every year. This figure is, however, somewhat lower than that calculated in 2006. A retail study, undertaken in 2006, showed that the store took 63% of convenience spending but six years later it had dropped to 48%. Extrapolating this on the same downward trajectory, the store's convenience share would stand at 41.5% today.
New developments at Straiton, and the rise in number of shoppers using discount retailers, has led to Tesco Penicuik consolidating it's offering. One such example is the provision of a small area for electrical and homeware goods, a move aimed to keep shoppers away from high street retailers in Straiton Retail Park.
Whilst taking in £19m in annual sales, the store is only used by 53% of local shoppers for their main shop. Unlike every other supermarket in the county, the Penicuik branch also fails to attract customers from out-with the town's boundaries; only 4% of Roslin residents shop in Tesco along with a further 1.4% in Loanhead. This failure to attract customers from further afield, and a marked annual decline in convenience percentage share, may be taking its toll on the balance books.
A plan is in place to garner potential customers, after planning permission was granted to erect a drive-through click and collect facility in the car park. This will allow internet shoppers to collect their weekly shop, rather than have it delivered to their home.
Tesco is currently undertaking a period of consultation with the affected stores. A spokesperson said:
We have taken the difficult decision to close 43 of our stores.

Our first priority is to consult colleagues who are impacted by these changes and we will be speaking to them over the coming weeks.
Permission for an Aldi supermarket, neighbouring the current Tesco superstore, has now lapsed. The retailer confirmed they would no longer be seeking to open in the town, though they are actively seeking other opportunities in Midlothian.
What's your view? Let us know below or join the conversation on Facebook or Twitter.
[Source: RDPC Midlothian Retail Study 2012]