Weight Loss Challenge Comes to Penicuik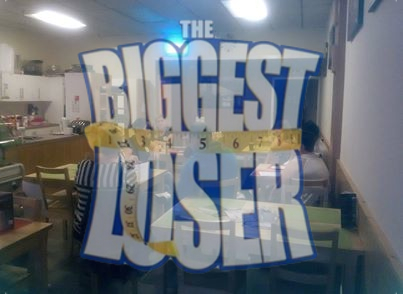 Was it your New Years resolution is to get fitter or to lose a few pounds?  Not started yet?  Then Happy Healthy Active is here to help you achieve your goals. 
Happy Healthy Active is a weekly weigh in group with a difference.  There are no points systems or calorie counting, just realistic lifestyle advice that works.
The group formed last March and since then it has grown in popularity among the local people of Penicuik.
Alison Patterson, one of the group's facilitators said:
We wanted our group to be different from the traditional slimming clubs.  Too many people came to us saying they got disheartened from attending those groups.  We aim to help people set realistic goals and to maintain their lifestyle changes in the long term.
Audrey, a participant who has been coming to the group for some time comments:
I really enjoy coming to the Happy Healthy Active group.  I have been to other weight loss groups in the past but I have learnt so much from this group.  The girls use full body analysis scales so I get a much better picture of what my body weight is made of.  It's reassuring to see that if I gain a pound it's due to muscle mass and not fat.  Most traditional scales leave you disappointed or guessing.  I took part in the last weight loss challenge and found it really fun and the cash prize gave a great incentive to stick with it.
We are running our 2nd Weight Loss Challenge beginning Wednesday 5th February.  This is a 12 week 'Biggest Loser' style competition where the person who loses the largest percentage of body fat will win a cash prize.
The group meets every Wednesday evening in Jean's Café (opposite B&M store) Penicuik, 7-8pm, £5.
If you would like to know more please drop into Jeans Café or emailhappyhealthyactive@hotmail.co.uk