Local Teenager Fights for African Family
Charlotte Smith, 18, is volunteering in Malawi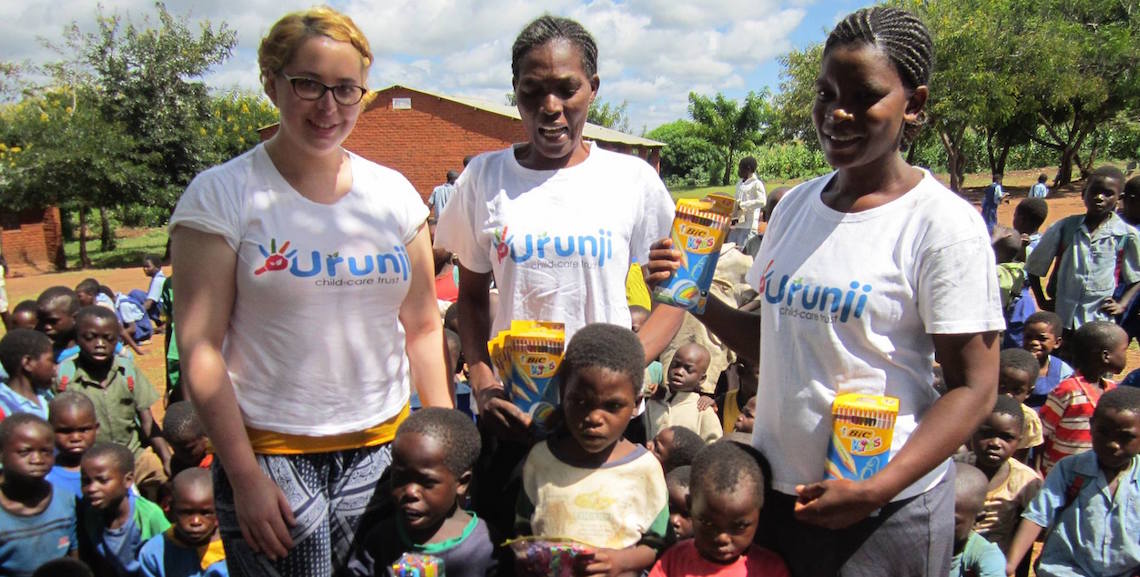 A girl, from Penicuik, is hoping to raise thousands of pounds to improve the lives of a family living in the poverty stricken country of Malawi.
For Charlotte Smith, helping the disadvantaged in Africa has taken priority since leaving Beeslack Community High School in 2014.
The eighteen year old is on a five month long expedition to Malawi, the world's 22nd poorest country, where she is undertaking aid work to help those living in extreme poverty. It is an experience not unfamiliar to Charlotte, who has returned to the country after previously visiting with the school in 2013. Her earlier month long stay entailed work with wildlife reserves and local schools, however Miss Smith says that it was people who made her want to return:
What stuck with me the most was the people. Always welcoming and happy with their lot.
Having decided to postpone her university studies for a year, Charlotte decided to return to Malawi for five months. She is now working with the 'Urunji Child-Care Trust' who were established to fight hunger, malnutrition, illiteracy and poverty in the country. To enable her to work within the community, Miss Smith is living with a local family in a village in Lilongwe district. After integrating herself in the village, she was touched by the plight of one family and decided something needed to be done to improve their livelihood.
Charlotte told us:
The family, of a mother and her six children, are living in very poor conditions. Their house is falling apart and they have very little money for food and clothing. The children struggle to attend school, instead choosing to work. On top of all this, the mother is in very poor health. A large cyst, likely cancerous, has developed on her lower lip making life painful and a struggle.
She continued to say that her fortunate position means she is able to do something to help. To do this, a fundraising page has been launched, where she aims to raise £3500 to fund the assessment of the mother's condition, along with treatment if required, repairs to the house and the ability to purchase basic home goods. Any funds will also be utilised to ensure the children get a full education and are able to study at home in safe surroundings.
You can read about Charlotte's fundraising and donate to the fund here.
Out of the 180 countries in the Human Development Index, Malawi ranks 160th, meaning 74% of the country lives below the breadline. Agriculture is the largest sector in the economy and many families are unable to branch out from farming, which is a tedious an low paid job. Illness is rife, forcing many children out of education, if they are fortunate to attend, to care for loved ones who are critically ill. Miss Smith has witnessed this firsthand.