The Housing Boom Hits Roslin
Plans for Roslin could see town double in size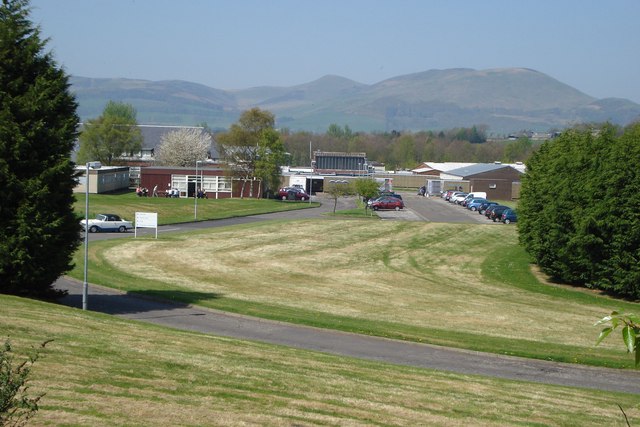 Plans for former Roslin Institute site to the north west of the village could see the number of dwellings increase by 40%, and there are more plans to come.
Residents of Penicuik's largest neighbouring village, Roslin, are concerned about the size of a proposed housing development on land which is currently occupied by the former Roslin Institute.
The BBSRC's buildings near Roslin are nearing the end of their life and will be vacated fully by 2018. However the 16.5 ha site could be occupied soon after by between 250 and 300 dwellings.
The concern lies not with the redevelopment of an otherwise industrial site, but with the number of proposed houses put forth in the planning application in principle for residential development. Roslin currently has 766 homes, within its boundaries, however the new housing would take this to between 1,016 and 1,066 meaning an increase of between 33% and 39% from the current number of residences. As the heritage society puts it, a development of the proposed size could risk losing the character of the village:
From its formation, Roslin Heritage Society has sought to influence planning decisions with the overall aim of retaining the unique historical character of our village.

We therefore strongly object to the proposal to build 280-300 residential units on this site which will bring the planned expansion of Roslin to over 600 houses, i.e. over 80%. This application greatly exceeds the housing density proposed in any previous consultation and is, in our opinion, an unwarranted level of expansion of the local community, given the other developments scheduled around the village.
If granted, the application will pave the way for future applications for the site. Midlothian's planning body will consider the application in April.
However this site, along with the other undeveloped sites around Roslin, could see the village double in size in the next ten years. Residents want the council to take into consideration the already allocated housing sites to the south of the village when making their decision.
What is your view? Is it too much for Roslin? Let us know below or in a letter to the editor, news@pen-y-cog.org.uk.
[Image © Morley Sewell]